Who We Are. How We Help.

CACCC North
A New Chapter
Collin County has experienced explosive growth over the last decade. During this time ...
• The child population increased by 40%
• The number of confirmed victims of child abuse increased by 96%
With this increase has come an increase in the demand for quality services to ensure that the abused and neglected children of Collin County receive the safety, healing and justice they so desperately deserve.
In order to meet the increase in demand, the Children's Advocacy Center of Collin County will be opening a northern facility in McKinney, Texas along Central Expressway near Eldorado Parkway. Through this new facility, we will be able to ensure that children and families victimized by abuse are not without services due to geographic limitations.
Location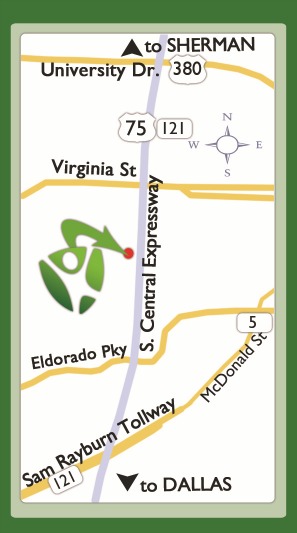 1500 S. Central Exp.
McKinney, TX 75070
Suite 100
Phone: (972) 632-3910
Hours of Operation
Monday - Thursday: 11:00 a.m. to 8:00 p.m.
Friday: 11:00 a.m. to 5:00 p.m.
Saturday - Sunday: Closed
Service Area
McKinney, Prosper, Frisco, Princeton, Anna, Blue Ridge and Farmersville