Events and Projects

2nd Annual "Join the Fight" Luncheon
Featuring Darrell Hammond
Emceed by WFAA Chief Meteorologist, Pete Delkus
More than 350 braved snow and ice to attend the second annual Join the Fight Luncheon at the Embassy Suites Frisco Hotel, Convention Center & Spa on Feb. 6, 2014. Former "Saturday Night Live" cast member Darrell Hammond shared his captivating story of surviving abuse and rising to comedic fame against all odds. Hammond, known for his portrayals of a cavalcade of politicians, media figures and celebrities, struggled with drugs, alcohol and self-cutting as a result of the horrific abuse he endured during his childhood.

In 2011, Hammond added New York Times bestselling author to his credentials, with the release of his memoir, which provided a raw look inside the troubled life and mind of an American comic genius. Described as "riveting, revealing, and refreshing in heart and honesty," this open and brave trek through Hammond's life garnered rave reviews. His story is sure to resonate with anyone who shares a love of comedy or a desire to know how an artist can climb from the deepest despair to the very top of his profession.

We gratefully thank event chair Carolyn Speese and all our attendees and friends for making this second annual event a success. To learn more about event sponsorship opportunities for the Join the Fight luncheon, please contact Special Events Manager Dana Bielamowicz at dbielamowicz@caccollncounty.org or at 972-633-6602.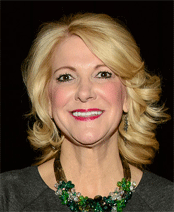 Mrs. Carolyn Speese
Event Chair
Get Involved